The Generation is hiring for the 2018-2019 school year! For more information and how to apply please visit http://the-generation.net/about/how-to-write-for-the-generation/. 
Editorial Board 2018-19
---
Xinong Wang 
Editor-in-chief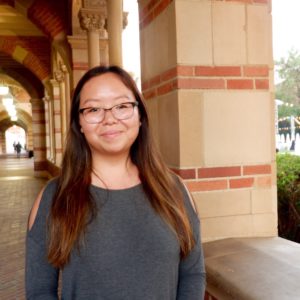 Xinong is a third year undergraduate student from Australia double majoring in history and philosophy. Born in China, she's particularly invested in the affairs of the Asia-Pacific region. She's a UCLA tour guide, so if you see her around campus, wave hi to her! Apart from her interest in domestic and international politics, she's also involved in humanities research, which for her mostly involves thinking about what people said a long time ago in Latin.
---
Zach Emanuel 
Managing Editor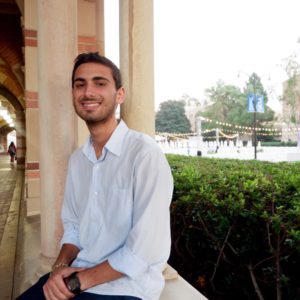 Zach is a fourth-year student majoring in Political Science with a minor in Middle Eastern Studies. Raised in Chicago, he spent this past summer in Washington, D.C. interning for a digital advertising firm. Zach is also an avid runner, reader, and history-lover. In his free time he enjoys keeping up with Chicago sports, going to the beach, and eating endless amounts of Chipotle.
---
Andrea Zachrich
Recruitment Director & Editor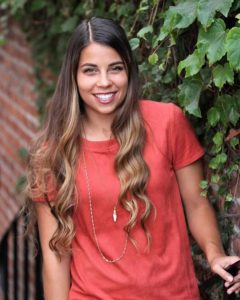 Andrea "Andy" Zachrich is a fourth-year Communication major with a double minor in Classical Civilizations and Global Studies. She currently works as an Athletic Peer Learning Facilitator and soccer coach, and is Vice President and Captain of UCLA's Woman's Club Soccer Team. She spent most of the summer studying the ancient Romans in Rome, traveling through Europe, and backpacking in Sequoia. She hopes to go into the field of International Law and work with human rights abuses. In her free time she enjoys volunteering to walk dogs at the local No Kill Shelter, reading historical fiction, hiking, and photography.
---
Sareen Ishanyan 
Print Director & Editor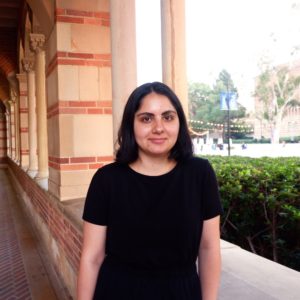 Sareen is a fourth year Political Science major planning to attend law school after college. She is a member of the UCLA Pre-Law Society's Executive Board and works with young children. In the future, she hopes to devote her law career to helping children. She is particularly interested in both food policy and education. In her free time, Sareen listens to her favorite podcasts (Radiolab, A Way with Words) and sends in unsuccessful submissions to The New Yorker's weekly Caption Contest.
---
Grayson Peters
Staff Writer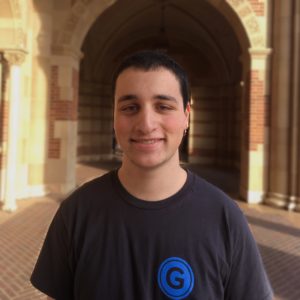 Grayson Peters is a second-year Political Science major pursuing minors in French and Public Policy.  He is also a staff writer at Ha'Am, UCLA's Jewish Newsmagazine, and is active in the Westwood Forward movement as a liason to the USAC Office of the President.  Grayson's areas of interest in the foreign policy sphere include the Israel-Palestine conflict, Western Europe, and the French-speaking world.  In his free time, Grayson enjoys playing jazz piano, arguing about zoning policy, and reading The Atlantic.
---
Kasia Kosmala-Dahlbeck
Staff Writer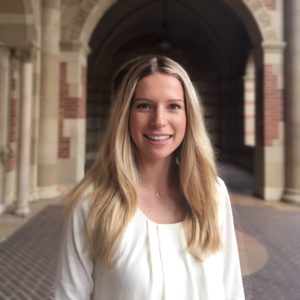 Kasia Kosmala-Dahlbeck is a third year undergraduate student studying Political Science and minoring in Environmental Systems and Societies. Her primary fields of interest are international peace and conflict, the politics of the Middle East, and global environmental change. In the future, Kasia hopes to go to law school and work in international conflict resolution. In her free time, Kasia enjoys hiking, playing music, traveling, and eating bread and butter.
---
Sanah Mehta
Staff Writer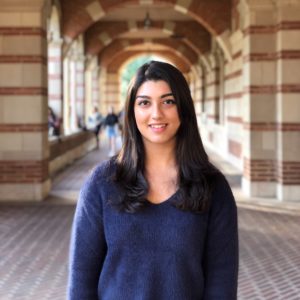 Sanah is a third-year undergraduate student, double majoring in Economics and International Development Studies. Born and raised in New Delhi, India, issues related to women's safety and gender equality are particularly close to her heart;  she likes writing about the same and hopes to advocate for it by working at the UN in the future. She is also a volunteer at VITA at UCLA, an organisation that prepares income tax returns for low-to-middle income individuals. In her spare time, Sanah likes exploring new restaurants in LA and relaxing at the beach.
---
Alex Langsam
Staff Writer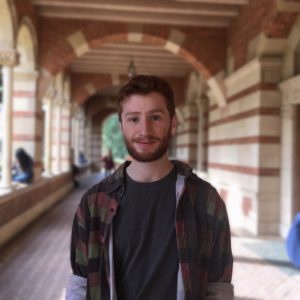 Alex is a second-year exchange student from Australia, double-majoring in Political Science and Creative Writing. He's here on assignment from the small country-town of Melbourne, to find out how politics works in the big smoke. Alex is interested in writing about personal narratives, as well as human rights and the politics of the Asia-Pacific region. In his free time, he produces music, plays guitar and drinks vodka.
---
Eden Ballard
Staff Writer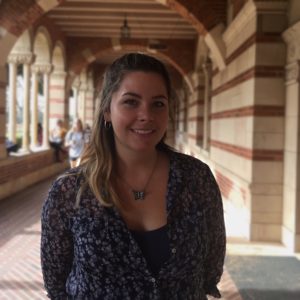 Eden Ballard is a third year Global Studies student. She is an active member of the UCLA Model United Nations travel team and a Volunteer Exchange Coordinator for AIESEC. Her hobbies include traveling, reading, and discovering new music. Last summer, she did a solo backpacking trip around Eastern Europe and was working as Blog Manager for startup that focused on increasing international awareness and enabling more informed and active global citizens. Eden hopes to end up living in Spain and working in diplomacy or international law.
---
Katie Jones
Staff Writer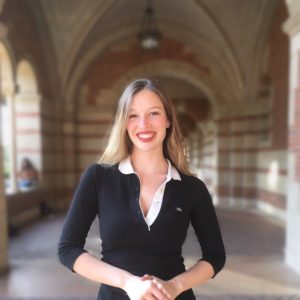 Katie is a second year Business Economics major with an interest in international trade and development. She is a part of the Fair Trade campaign at UCLA, serving as the event planner, and Timmy Global Health on the education committee. In her free time she enjoys scrapbooking, spending time with friends and of course watching copious amounts of reality television.