The Generation is hiring for the 2017-2018 school year! For more information and how to apply please visit http://the-generation.net/about/how-to-write-for-the-generation/. 
Editorial Board 2017-18
Holt Alden
co-Editor-in-Chief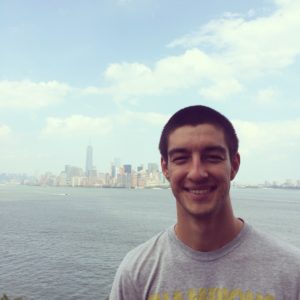 Holt is a fourth year undergraduate at UCLA majoring in Global Studies. He is the President and captain of the UCLA Men's Club Soccer team, edits for the UCLA Undergraduate Law Journal and works in the Athletic Peer Learning Lab. He plans on attending law school after graduation, pursuing his interests in international law, sports law, and domestic criminal justice departments. Holt envisions himself becoming the commissioner of Major League Soccer or perhaps working at ICC. In his free time Holt enjoys surfing, traveling and reading anything by Haruki Murakami.
---
Tala Ahmadi
co-Editor-in-Chief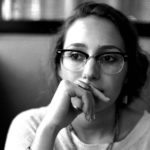 Tala Ahmadi is a fourth-year UCLA student studying International Development and African and Middle Eastern Studies. She spent her junior year studying abroad in Accra, Ghana, where she came to understand world economics better. One day she hopes to return to Africa and focus on combining effective development with meaningful work. She currently interns for Strategic Impact Advisors, a global consulting firm concentrating on financial inclusion and digital technology. Tala enjoys talking politics and/while eating cheese.
---
Sarah Wyman
Editor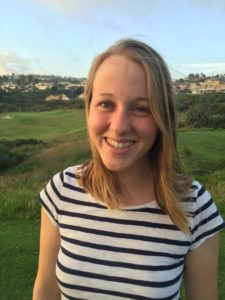 Sarah Wyman is a third-year undergraduate student double majoring in Communications Studies and French. She works for the Sustainable LA Grand Challenge at UCLA and is a co-captain of the UCLA Sailing Team. Sarah is fluent in English, Swedish, and French and ultimately hopes to work with inter-cultural communication through digital media. Sarah is an avid reader, backpacker, and podcast listener.
---
Susan Oh 
Editor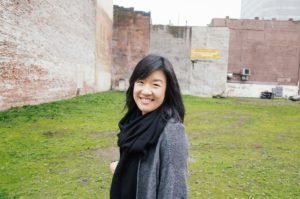 Susan is a second year Master of Public Policy candidate with a focus on foreign policy and international institutions.  In addition to being a student, Susan is also an international student counselor at the UCLA Dashew Center and an intern for the Humanitarian Information Unit at the U.S. Department of State. Before Susan started working and studying at UCLA, she worked in humanitarian aid with the United Nations Foundation and Relief International and is especially interested in immigrant and refugee assistance.  Susan has lived overseas in Spain, France and Sweden. She loves to travel, go to concerts and practice yoga in her free time.
---
Jason Lui
Editor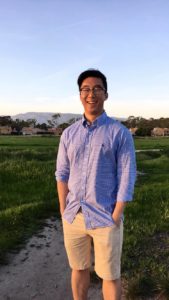 Jason Lui is a fifth-year UCLA undergraduate majoring in Political Science with a Concentration in International Relations with aspirations of attending medical school. His interests focus primarily on building cross-border relationships in science and technology and global health. Jason works as an EMT on UCLA's 24/7 911 ambulance and is a member of Professor Steven Spiegel's Research Team at the Center for Middle East Development. Currently, Jason serves as the Executive Director for the Children's Music Fund, a non-profit that brings music instruments and provides music therapy to children and young adults who suffer from chronic conditions and life-altering illnesses across the United States. In the future, Jason hopes to use his medical degree to influence and further healthcare policy on behalf of patients and healthcare professionals.
---
David Ou
Editor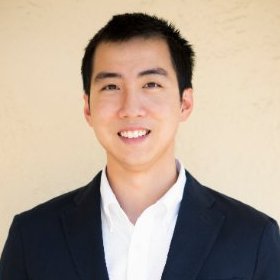 David Ou is a Master of Public Policy candidate at the Luskin School of Public Affairs interested in international and regional development and the role of business and trade in creating a common prosperity. Before returning to school at Luskin, he conducted field research projects as a student at Fudan University, completed an independent research project on private enterprises in the Pearl River Delta, and developed business opportunities with a local trading company in Southeast Asia. David is a great lover of film and the works of J.R.R. Tolkien. He enjoys street photography, barbell training, and The Economist in his free time.
---
Maya Yang
Editor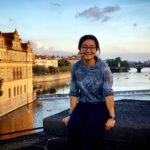 Maya Yang is a third-year student, double-majoring in English and Political Science. Born and raised in Abu Dhabi before moving to Los Angeles for college, she is particularly interested in the political and social affairs of the Middle East and its relations with the West, and the United Nations in general. In addition to working with The Generation, Maya is an intern at Gulf State Analytics, a geopolitical risk consultancy firm,  a research assistant at UCLA's Center for Middle East Development (CMED), and a Peer Learning Facilitator and Supervisor at the Undergraduate Writing Center. In her free time, she enjoys sampling different types of oatmeal, music-surfing, and occasionally finds herself in 'third-culture kid' identity crises that never seem to go away.
---
Justin Schmerler
Editor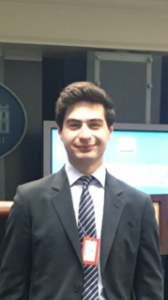 Justin Schmerler is a second year majoring in International Development Studies and Economics. He is also an Undersecretary General of BruinMUN in UCLA's Model United Nations organization and a member of its competitive travel team. Justin spent this past summer in Washington, DC, interning in the Executive Office of the President, for the United States Trade Representative. He enjoys playing basketball and tennis in his free time, and hopes to obtain a Masters degree in International Affairs and a Law degree after UCLA.
---
Mrinaalika Sivakumar
Outreach Coordinator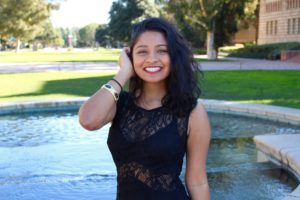 Mrinaalika is a third year Economics and International Development Studies major at UCLA. She has a deep interest in the intricate international policy work that shapes our world, and she's pursuing a career that allows her to research and make change within that field. Aside from working on The Generation, Mrinaalika represents UCLA Media on UCLA's Communication Board, is a member of UCLA Global Brigades, and is an intern at the Los Angeles World Affairs Council.
---
Chang Hahn
Staff Writer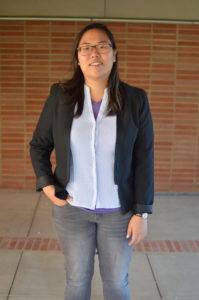 Chang is a fourth year undergraduate at UCLA majoring in Political Science with a concentration in International Relations and minoring in Labor & Workplace Studies. She is also a Resident Assistant, writes for the UCLA Undergraduate Law Journal, interns with the Disabilities Rights Legal Council, and volunteers with No Kill LA. She plans on attending law school after graduation, focusing on international criminal law and human rights. Chang hopes to work with organizations to work with children's rights in developing countries. In her spare time, Chang enjoys playing music, reading, meeting new people, and picking up new hobbies.
---
Katie Linder
Staff Writer
Katie is a third year undergraduate student at UCLA studying Spanish and Political Science with a concentration in International Relations. She is currently interning with Human Rights Watch Student Task Force and serves as fundraising director for Project Literacy at UCLA. Katie has a passion for travel, foreign affairs and human rights, and looks forward to pursuing a career through which she can further explore these passions. In her free time, Katie enjoys skiing, hiking, reading the Associated Press and eating sushi.
---
Wen Li Teng
Staff Writer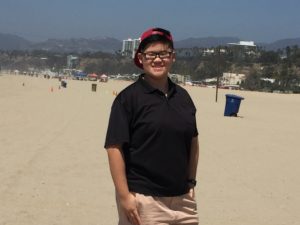 Wen Li Teng is a first-year UCLA undergraduate majoring in History. Born in Singapore, Wen Li is interested in Southeast Asian current affairs. She hopes to study History further in graduate school and research Singapore's postwar military development. She is currently involved in the Undergraduate Research Fellows Program, working on the enclosure riots of Tudor England.
---
Da Eun Choi
Staff Writer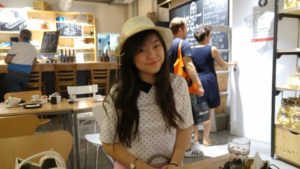 Da Eun is a 3rd year undergraduate student at UCLA majoring in Political Science with a concentration in international relation and a French Minor. She is currently an International Student Ambassador, a position through which she tries to better include the international community of UCLA within the American culture and connect them withUCLA domestic students. Being born and raised in Italy her fields of interest in international relations are immigration, religious and economic policy of the European Union. Da Eun's future goals include a master program in International Political Economy and International Relations in France and the UK and working for international organizations, in particular the European Court of Human Rights and the European Economic and Social Committee. During her free time she enjoys reading, playing violin and hanging out with her friends.
---
Jemma Tan 
Staff Writer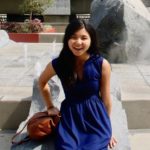 Jemma is a second-year Political Science student minoring in African and Middle Eastern Studies. Born in Singapore, raised in China, and now living in Los Angeles, she loves learning about the world from as many different perspectives as possible. She is also an Outreach Director for Project Literacy and works at the Undergraduate Writing Center. Besides international politics, a few of her favorite things are harbor seals and breakfast food.
---
Jenny Wang 
Staff Writer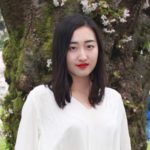 Jenny is a senior undergraduate student at UCLA majoring in International Development Studies and Mathematics/Economics with a specialization in computing. Having lived in China, Canada, and the U.S., she is interested in international affairs and economic development. In the future, she hopes to pursue a career in these areas of her interest. She has worked as a Peer Learning Facilitator and was a Student Advocate in USAC. In her free time, she enjoys reading, traveling, and photography.
---
Sareen Ishanyan 
Staff Writer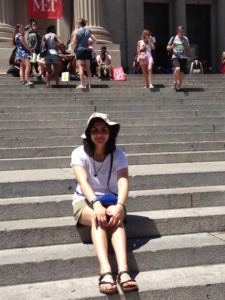 Sareen is a third year Political Science major planning to attend law school after college. She is a member of the UCLA Pre-Law Society's Executive Board and works with young children. In the future, she hopes to devote her law career to helping children. She is particularly interested in both food policy and education. In her free time, Sareen listens to her favorite podcasts (Radiolab, A Way with Words) and sends in unsuccessful submissions to The New Yorker's weekly Caption Contest.