The Generation is hiring for the 2017-2018 school year! For more information and how to apply please visit http://the-generation.net/about/how-to-write-for-the-generation/. 
Editorial Board 2017-18
---
Maya Yang
Editor-in-Chief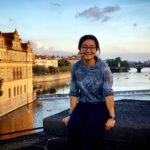 Maya Yang is a third-year student, double-majoring in English and Political Science. Born and raised in Abu Dhabi before moving to Los Angeles for college, she is particularly interested in the political and social affairs of the Middle East and its relations with the West, and the United Nations in general. In addition to working with The Generation, Maya is an intern at Gulf State Analytics, a geopolitical risk consultancy firm,  a research assistant at UCLA's Center for Middle East Development (CMED), and a Peer Learning Facilitator and Supervisor at the Undergraduate Writing Center. In her free time, she enjoys sampling different types of oatmeal, music-surfing, and occasionally finds herself in 'third-culture kid' identity crises that never seem to go away.
---
Justin Schmerler
Co-Managing Editor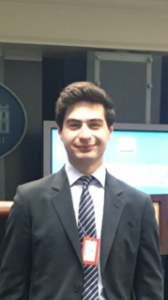 Justin Schmerler is a second year majoring in International Development Studies and Economics. He is also an Undersecretary General of BruinMUN in UCLA's Model United Nations organization and a member of its competitive travel team. Justin spent this past summer in Washington, DC, interning in the Executive Office of the President, for the United States Trade Representative. He enjoys playing basketball and tennis in his free time, and hopes to obtain a Masters degree in International Affairs and a Law degree after UCLA.
---
Katie Linder
Co-Managing Editor
Katie is a fourth year undergraduate student at UCLA studying Political Science and minoring in Spanish Linguistics. Katie has a passion for travel and foreign affairs; in particular she is interested in studying Latin American politics and economic development. In her free time Katie tutors kids with Project Literacy, tries to go hiking and skiing as much as possible and eats copious amounts of sushi.
---
Conor McDonald 
Editor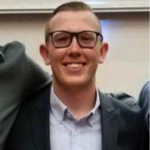 Conor is a third-year student from Boston, double-majoring in Russian Studies and Political Science. A member of UCLA's Army ROTC and Russian Flagship programs, he specializes in Russian affairs and politics in preparation for a career as an Eastern European Foreign Area Officer in the US Army. In his free time he serves on his fraternity's administrative board, listens to Nickelback, rides his longboard and travels.
---
Da Eun Choi 
Staff Writer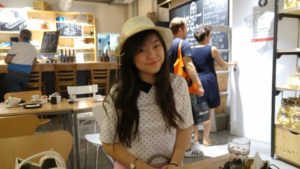 Da Eun is a 3rd year undergraduate student at UCLA majoring in Political Science with a concentration in international relation and a French Minor. She is currently an International Student Ambassador, a position through which she tries to better include the international community of UCLA within the American culture and connect them withUCLA domestic students. Being born and raised in Italy her fields of interest in international relations are immigration, religious and economic policy of the European Union. Da Eun's future goals include a master program in International Political Economy and International Relations in France and the UK and working for international organizations, in particular the European Court of Human Rights and the European Economic and Social Committee. During her free time she enjoys reading, playing violin and hanging out with her friends.
---
Zach Emanuel 
Staff Writer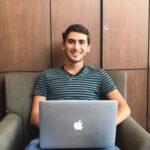 Zach is a third-year student majoring in Political Science with a minor in Middle Eastern Studies. Raised in Chicago, he spent this past summer as an intern at the City's Office of Management and Budget. Zach is also an avid runner, reader, and history-lover. In his free time, he enjoys keeping up with Chicago sports teams, going to the beach, and eating endless amounts of Chipotle.
---
Sareen Ishanyan 
Staff Writer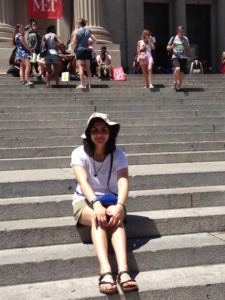 Sareen is a third year Political Science major planning to attend law school after college. She is a member of the UCLA Pre-Law Society's Executive Board and works with young children. In the future, she hopes to devote her law career to helping children. She is particularly interested in both food policy and education. In her free time, Sareen listens to her favorite podcasts (Radiolab, A Way with Words) and sends in unsuccessful submissions to The New Yorker's weekly Caption Contest.
---
Jemma Tan 
Staff Writer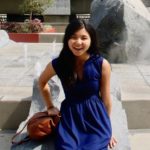 Jemma is a second-year Political Science student minoring in African and Middle Eastern Studies. Born in Singapore, raised in China, and now living in Los Angeles, she loves learning about the world from as many different perspectives as possible. She is also an Outreach Director for Project Literacy and works at the Undergraduate Writing Center. Besides international politics, a few of her favorite things are harbor seals and breakfast food.
---
Jenny Wang 
Staff Writer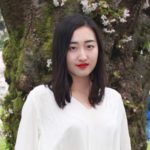 Jenny is a senior undergraduate student at UCLA majoring in International Development Studies and Mathematics/Economics with a specialization in computing. Having lived in China, Canada, and the U.S., she is interested in international affairs and economic development. In the future, she hopes to pursue a career in these areas of her interest. She has worked as a Peer Learning Facilitator and was a Student Advocate in USAC. In her free time, she enjoys reading, traveling, and photography.
---
Xinong Wang 
Staff Writer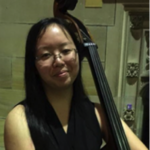 Xinong is a second year undergraduate student from Australia majoring in history and minoring in philosophy. Born in China, she's particularly invested in the affairs of the Asia-Pacific region. Aside from her interest in both domestic and international politics, Xinong spends her spare time trying not to fall off horses (she's a member of the UCLA Equestrian Team) and thinking about ancient Romans.